The Madam Dreamers Academy 2021 Conference: I AM The Solution
August 6, 2021

-

August 8, 2021

$20 – $200
TMDA conference + retreat is a 3-day event geared toward women traditionally underrepresented in medicine or from disadvantaged backgrounds.
About this event
We are excited to host you for our 2021 TMDA virtual conference + in-person retreat!
The Madam Dreamers Academy was started in 2016 by Dr. Jasmine Zapata, MD, MPH as an online Facebook group and as a way to stay connected to her small group of mentees. Since it's inception, TMDA has grown to over 1,500 underrepresented women in medicine (MD/DO specific paths): pre-meds, medical students, residents, and attendings included. The group today serves as an online mentorship and coaching group geared and committed to pushing, encouraging, and supporting more minority women to consider and enter the medical field.
The annual TMDA conference is a multi-day event to celebrate, educate, and support its members and interested members! The conference provides a platform for speakers to present on various topics including, but not limited to: marriage and medicine, exploring specialties, financing your journey, self-care, doctorpreneurship, studying, overcoming obstacles and so much more.
This year, we are reminding our members that YOU are the solution. As we overcome a global pandemic, political unrest, racial injustice, and an ever-flourishing patient population filled with diversity, we recognize that the solution to health inequities, health disparities, public health crises is YOU. We need representation in medicine and we won't allow inadequate access to support, information, mentorship or lack of feeling valued and celebrated hinder the goal.
#TMDA2021: I AM THE SOLUTION. WATCH ME WORK.
Request to join our group of over 1.5K underrepresented women in med by searching "The Madam Dreamers Academy" on Facebook!
Please ensure that the e-mail address provided is accurate and check your promotions/spam box frequently to ensure you're receiving frequent updates.
FAQs
Is it a conference or an in person retreat?
Well… it's a mix of both! We're bringing back an even better virtual conference while also offering a LIMITED-CAPACITY in person retreat in Chicago this year!
What's difference between the conference and the retreat?
The annual TMDA conference focuses on providing knowledge, structured and open lectures and sessions, to help get and retain minority women in medicine while providing key insight that will set you apart in the field and provide a more leveled-knowledge base on all things applying and excelling in medicine.
Retreat attendees will be able to participate in the conference via live stream with some in-person formal sessions, but also have the added pleasure of rest, relaxation, and sisterhood through team-building and networking. The retreat focuses on knowledge and kickback – a safe space to meet women who understand and can relate to you. Keep in mind, the capacity for our in-person option is limited due to COVID-19. Please register ASAP to ensure you claim a seat.
Does the conference/retreat cost?
Yes. To reserve your conference/retreat seat you will be required to pay a modest fee.
1. TMDA 2021 Virtual Conference Ticket: Purchase of the virtual conference ticket gives you all-inclusive access to each session (mock interview not guaranteed), exclusive access to replays, and access to any digital resources/presentations/notes. Your small contribution helps in covering giveaways that you will be eligible for, livestreaming associated costs, and speakers gifts for our mentors.
2. TMDA 2021 In-Person Retreat Ticket (Limited-Capacity): This fee will include your virtual/live conference ticket (including the entirety of what is listed above), some meals, refreshments, your 2021 exclusive TMDA T-shirt, and help to cover various logistical and operational costs that will allow us to bring you a professional-level in person retreat in addition to hosting amazing speakers and experiences.
Note: Lodging and airport transportation is not included. Hotel accommodations are forthcoming with an associated discounted group rate. Unfortunately, we cannot hold/reserve spots for the in-person retreat and lodging/retreat tickets are on a first come, first served basis.
Unfortunately, tickets for this year's conference are non-refundable, but can be transferred to another Dreamer. If you have questions about this or to inquire, please email Jade Norman at jadeonorman@gmail.com. Thank you!
What level of training do I need to attend the conference/retreat?
Dreamers, if you have the passion and vision you have all the training you need to attend. This event is for women underrepresented in medicine and who are interested in specifically MD/DO paths whether that is pre-med, medical student, resident, or attending everyone is sure to get something from this movement.
COVID Statement
As medical professionals in the midst of a global pandemic, safety has and will continue to be the the forefront of our concerns. With this year's in person retreat and in consideration of evidence-based research in support of various vaccinations, we strongly encourage in-person registrants to be fully vaccinated at least 14 days prior to August 6th. If you are not fully vaccinated or do not choose to be by the time of the conference, we are kindly requiring proof of a negative COVID-19 test no more than 5 days prior to the launch of the retreat for your safety and the safety of others.
In addition, we continue to encourage all in-person attendees to wear masks and practice social distancing. We will do our best to enforce such practices.
If you have any questions or concerns please email Jade Norman at jadeonorman@gmail.com.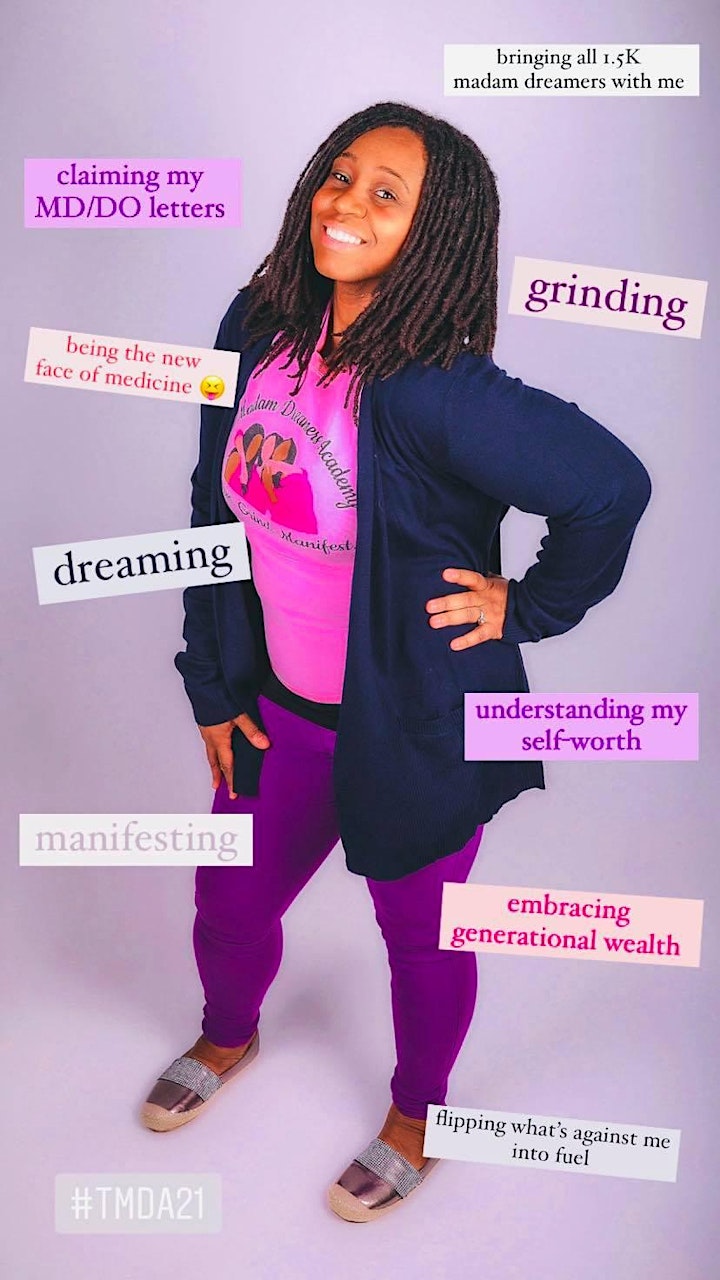 Related Events